Welcome to the ARGonauts Wiki. The goal here is to create a hub for ARGs (both active and old ones}. Immerse yourself in the world of alternative realities and discover the 21st Century way of telling a tale around the campfire. 
Feel free to visit us at our G+ community
What is an ARG ?
Edit
An alternate reality game (ARG) is an interactive networked narrative that uses the real world as a platform and uses transmedia storytelling to deliver a story that may be altered by players' ideas or actions.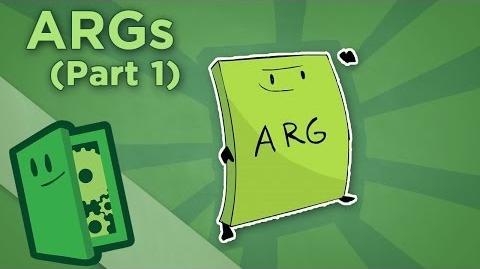 If you want to explore you can check the full alphabethic list of ARGS in this wiki
Active ARGs
Edit
Ad blocker interference detected!
Wikia is a free-to-use site that makes money from advertising. We have a modified experience for viewers using ad blockers

Wikia is not accessible if you've made further modifications. Remove the custom ad blocker rule(s) and the page will load as expected.